Tired of all those men spitting relationship advice to you and your girls? Well, not to worry because comedienne and The Real cohost, Loni Love has written her own relationship book, Love Him Or Leave Him, But Don't Get Stuck With The Tab. Did this title make you giggle? Of course it did because that's what Love does.
MUST READ: Tracey Edmonds On Relationships: "Don't Define Your Happiness By The Man That You're With" [VIDEO]
"My book is a comedy. I want women to laugh in love in relationships. I think that we take it too seriously!" Love says. She's all about letting the relationship happen organically instead of putting pressure on the man. "Especially Black women!" Loni boldly states. She would know. Love admitted to us that she's currently between two men–one half her age and one double her age, so she knows a thing or two about dating more than one man at a time.
Check out why you need her book to help you navigate your dating life.
RELATED STORIES:
Erykah Badu Tweets Sex & Relationship Advice To Fans
Call On Cupid: 5 Ways Yoga Can Improve Your Relationship
5 Relationship Tips Jay-Z & Beyonce Taught Us
26 Random Thoughts Every Women Has On A Bad Date
1. I Wasted An Outfit On This. I'm Wearing This Again Tomorrow.
Source:
1 of 5
2. I Wonder How Many Likes I Got On My Latest Instagram Post?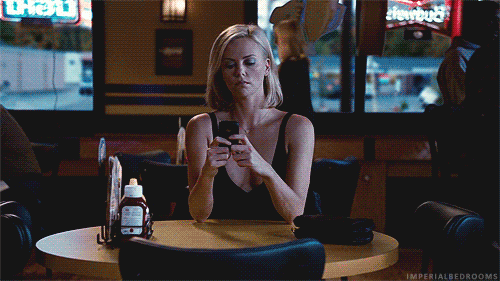 Source:
2 of 5
3. Maybe I'll Get My BFF To Call Me & Pretend Something Happened...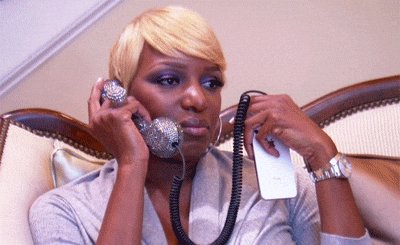 Source:
3 of 5
4. Oh You Hate When Women Smoke Pot, Do You?
Source:
4 of 5
5. I Should Call My Mom.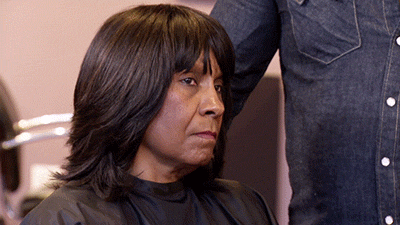 Source:
5 of 5
Loni Love's Hilarious Dating Advice For Black Women Who Put Too Much Pressure On Men [EXCLUSIVE]  was originally published on hellobeautiful.com